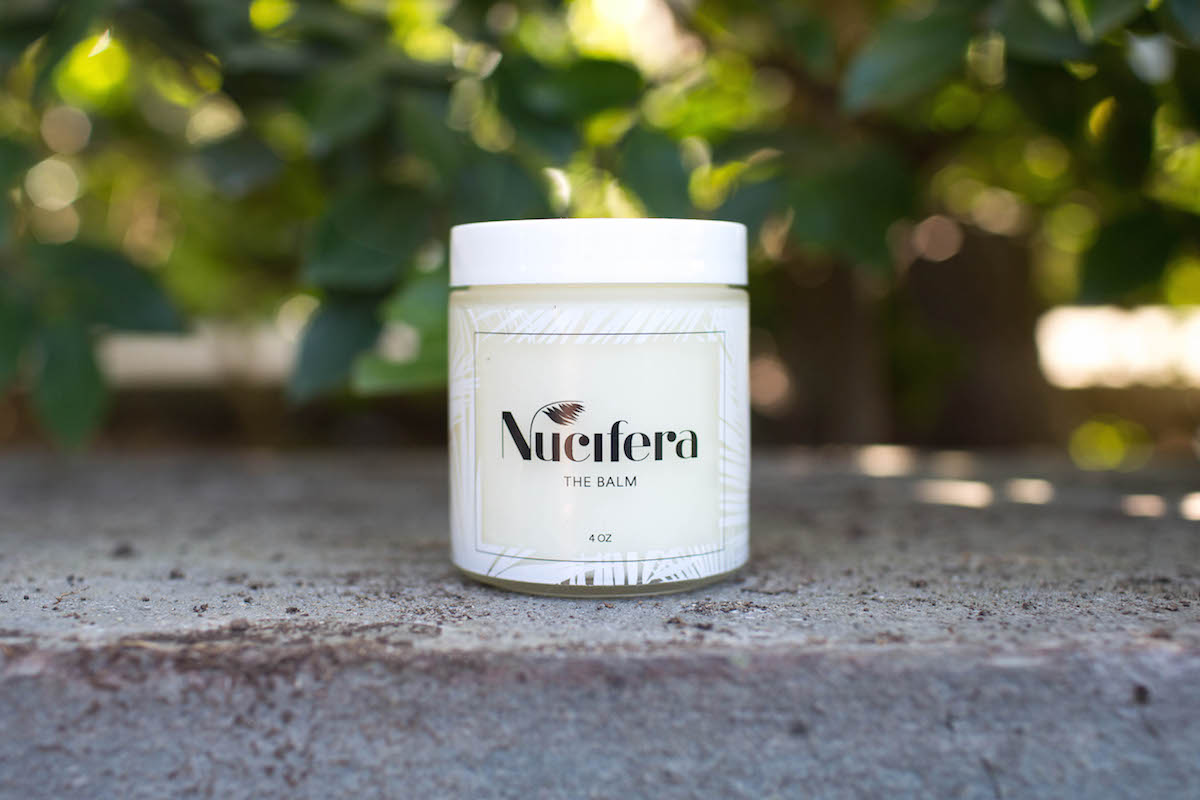 |
Talking Biz, Balm, and Life With Nucifera Creatrix Meredith Baird.
We were totally shocked to learn that Nucifera was established in 2016! In only two short years this Venice, California born brand has established itself as a serious stand out in the beauty world, but it's also a small, but mighty company that has broken the standard business mold.
Here, less is more and simple equals success. We're keeping an eye on what they're up to and looking to them whenever we need some brand hero inspiration!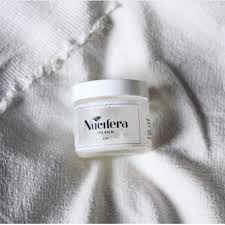 Q & A!
Favorite part of running the business?
Weirdly enough, packing boxes with my headphones in- or making product with my headphones in. Neither of these things is maybe my best use of time at this point, but I totally enjoy it and want to hang on to it for as long as I can.
What is something you wish you could change?
In the world?! A lot! Ha! In general, I wish people questioned more and were a little more awake…that we didn't horrifically exploit the less fortunate (in so many ways)... that we cared about the environment, animal cruelty , had the courage to face the horrors of factory farming and our messed up food system, and were more empathetic…
So many brands feel the need to build out a huge product offering, but you've managed to create such a cult following and recognizable brand with one product (2 as of the last few weeks - congrats!). What inspired you to create such a succinct line?
Thank you, and truly it was the only thing that made sense for me. I think the notion of a line from a company is shifting. Every brand has their hero product, and that's what I had- my hero product that I was using for everything on myself.
The Mist - came about the same way. I made it about a year ago, and have been using it non stop (husband too) and that is what told me it was a natural addition to the brand. Both products are highly multifunctional, and easy to use!
Clutter is such a burden, and women really do it to themselves in their closets and cabinets. Its so stressful to have too much stuff, especially with a child!
If people could take away one thing about Nucifera what would it be?
How liberating the feeling is to love one product, and have a simple routine.
What's one unexpected way to use Nucifera?
I've recently received feedback on its effectiveness on hemorrhoids. Not sexy, but good to know!
What is your favorite thing to share with others? What is just for you?
Food. And the inner workings of my mind.
Nucifera celebrates women through Femme Friday! Why was making this column important to you?
As I'm sure you know, building a brand these days is all about community. Femme Friday is a way for me to celebrate other women in my community, get to know them better, and share the inspiration!
What are your cheats (ie. how do you indulge or divert from your usual ethos)?
I'm probably annoyingly consistent in my little program, but I'd say my indulgence is wine- although, it's totally included in my ethos. :-)
What daily rituals keep you balanced?
Walking is really the most grounding thing that I do - and now I've started to run. Having a fitness routine of sorts has always been important to me, but its been super hard to get in a routine with a small child. Thank goodness for great strollers and podcasts.
What is on your bedside table?
Nucifera! Magnesium Oil, and… right now Portnoy's Complaint by Philip Roth
Define self-care:
Self acceptance.
What advice would you give to someone trying to write a book or start a business?
Just do it. Sorry for the cliche. The literal devil is in the details when trying to start something… Yes, of course, it is important to be precise, but so many people have failure to launch. You've just got to do it and deal with the issues as they come.
How do you see the cosmetic industry changing in the next 5-10 years?
Natural cosmetics will become more and more mainstream, and hopefully, the entire industry will go cruelty-free. California just passed the ban on animal testing, and I hope that other states will follow. The EU had a ban several years ago. I'd like to think the US will follow.
I also hope there is a backlash on plastics. There is a problem with anything disposable. So ideally people are buying a jar of Nucifera and reusing it for the coconut oil they use, or salt, or making their own balm - I know this isn't always the case, but it can be done, and it's why we choose glass.
We're really all so wasteful…!
How do you stay inspired and energized while running a small business?
Walking, Podcasting, and having a delicious latte in the morning.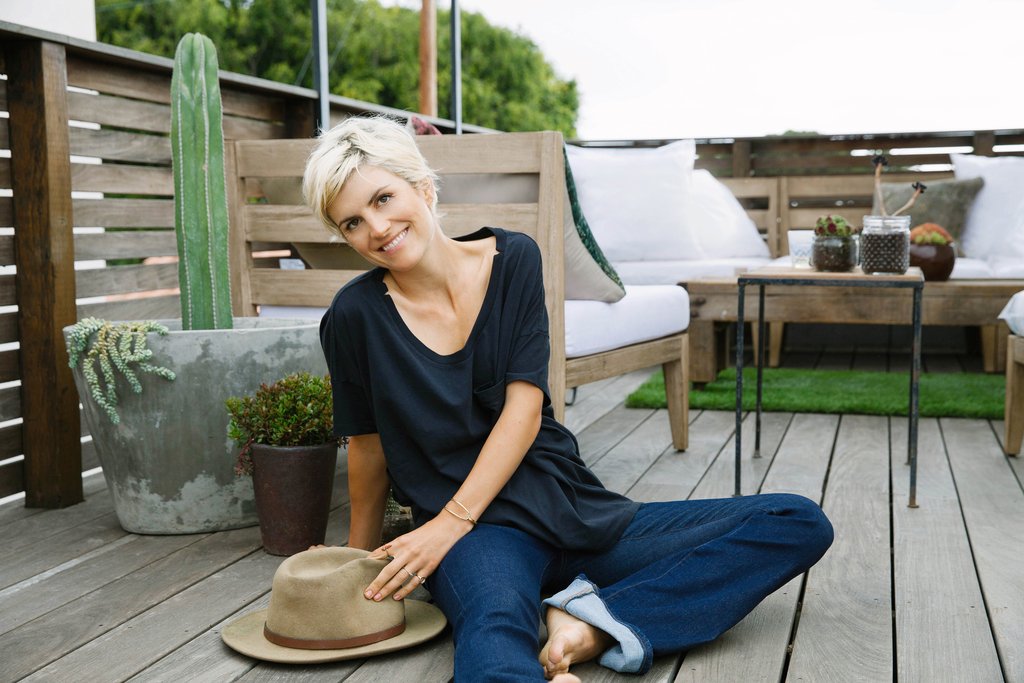 Meredith Baird 😍
Big thanks to Meredith Baird for this inspiring interview! Visit nucifera to learn more!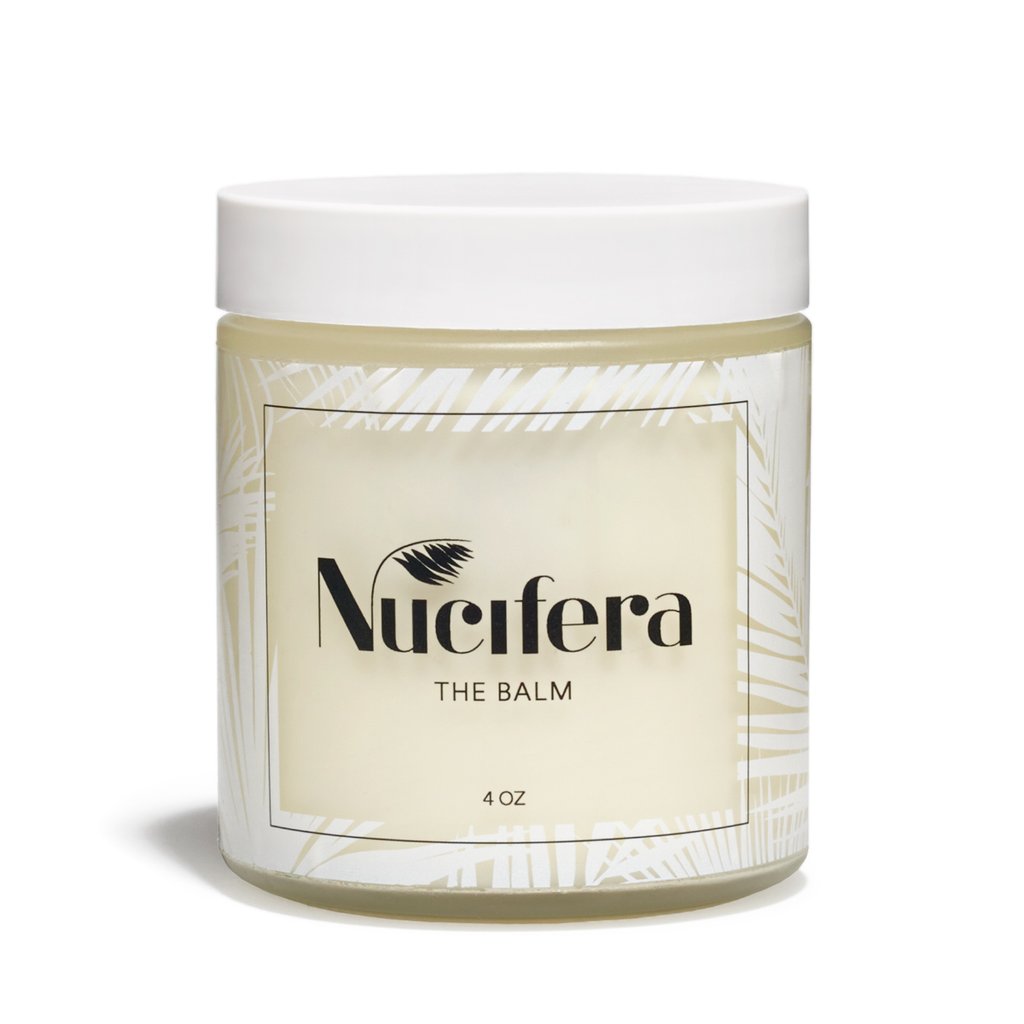 Article Tags
Inspiration
Wellness
Beauty
Wonderful Brands