|
Green Tea is Literal Skincare Magic
It's no secret that green tea is a superstar in the health world. It's been reported to support weight loss, heart health, cancer prevention, osteoporosis prevention, and more just by drinking a cup or two a day.
But, it's also beyond amazing for your skin and hair, so let's cut to the chase and talk about these 7 magical benefits of using green tea externally.
1 - EGCG, a potent antioxidant, naturally present in green tea encourages DNA repair internally and externally. Research has shown that ECGC can actually revive dying skin cells and literally bring your skin back to life. This also means it helps prevent skin cancer and reduces the visible signs of aging from overexposure to sun (like age spots, uneven skin tone, & wrinkles). I personally love getting sun. I feel like a healthier and happier person when I've got a good coat of sunshine all over my body. So, I religiously use green tea in sunny seasons to reduce the negative side effects of too much sun.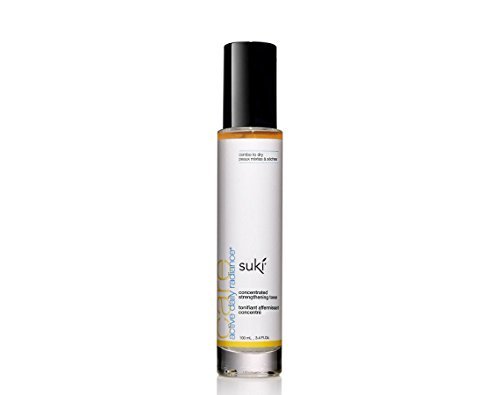 I use this toner every day! Rich in green tea, mushrooms & seaweed. Perfect for dry, sensitive, or aging skin that might get the occasional breakout! $32.95
2 - Catechins are polyphenols that reduce redness, swelling and, inflammation. Green tea is rich in catechins. Inflammation caused by sun damage, allergies, breakouts, lack of sleep etcetera can be quickly soothed by applying green to directly to the skin. Some studies have even shown that psoriasis can be remedied by the external use of green tea.
3 - Polyphenols in green tea are supremely antibacterial. They reduce acne by disinfecting and reducing sebum production. But, unlike other antibacterial skincare ingredients, green tea doesn't dry the skin, making it perfect if you want to see a reduction in acne while still supporting an anti-aging and hydrating skin regimen. Research has shown that even a 2% solution of green tea can reduce acne by 50%.

Everything from Herbivore Botanicals is AMAZING. This Jasmine + Green Tea toner is perfect for combination or oily skin, with added witch hazel! Made in America + super sustainable and healthy! $39.00
4 - Vitamin B3, also known as niacinamide, is crucial for collagen production and retention. Collagen is responsible for keeping skin firm, plump and wrinkle free - and yep, green tea has lots of vitamin B3! It supports the health of the lipid barrier of your skin by increasing the production of ceramides, which prevent your skin from losing water. B3 also reverses hyperpigmentation and sunspots.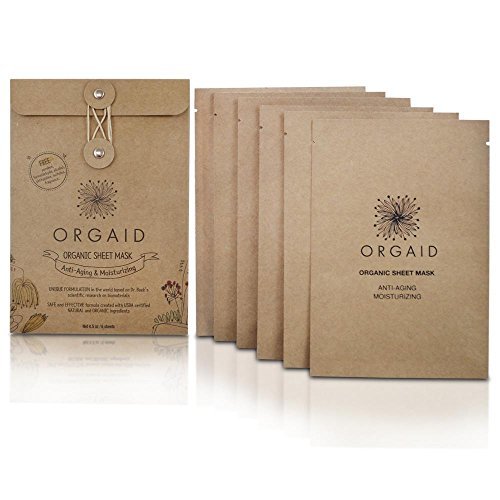 This anti-aging mask from Orgaid is PERFECT. It has extra added B3, hyaluronic acid, and green tea. I use it weekly to rejuvenate my skin. $22 for 4 masks.
5 - Vitamin E produces new skin cells, softens the texture of skin and repairs scarring - leaving skin silky and youthful. Green tea has vitamin E too!
This face oil contains green tea and a ton of other nourishing oils rich in Vitamin E. Perfect for normal, dry or aging skin that needs extra help healing from scars or breakout redness. $48.00
6 - Tannins come from the caffeine in green tea. They reduce the size of blood vessels, which means they can reduce puffiness and dark circles around the eyes, and quickly at that!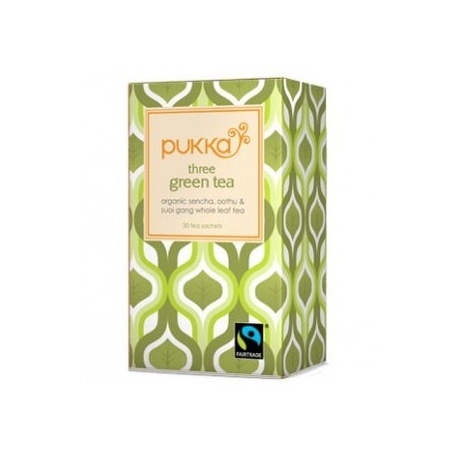 This tea! It contains three different kinds of fairly traded green tea -matcha, Chinese sencha and Indian oothu. Just soak it for a few and rest on your eyes to reduce swelling and dark circles. Or make a DIY toner by simply brewing and bottling this tea. $8.31
7 - Five-Alpha Reductase, an enzyme, is responsible for blocking DHT (dihydrotestosterone). DHT is what causes hair loss in men and women, so using green tea hair care products or treatments can prevent hair loss and encourage thick, healthy tresses.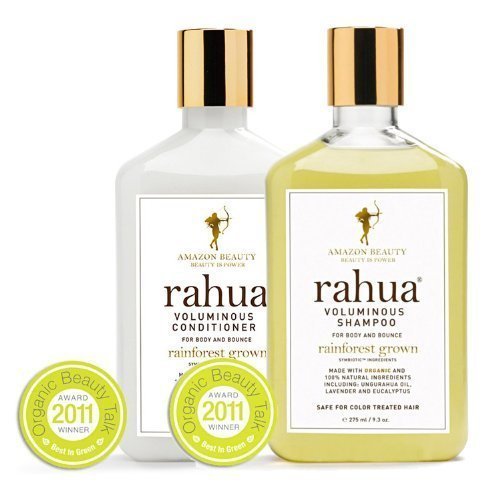 The second ingredient in this shampoo and conditioner is green tea - making it perfect for thickening hair. If you're loosing hair I recommend soaking your scalp in a green tea solution (see tea above!) and drinking it as well! $57.55
Those are our favorite green tea products that we use and love. Here's to happy skin & healthy sunning!
Questions? Comments? Want a personalized skin care recommendation? We're always here to help at hello@wonderfulthings.com!
Article Tags
Wellness
Beauty