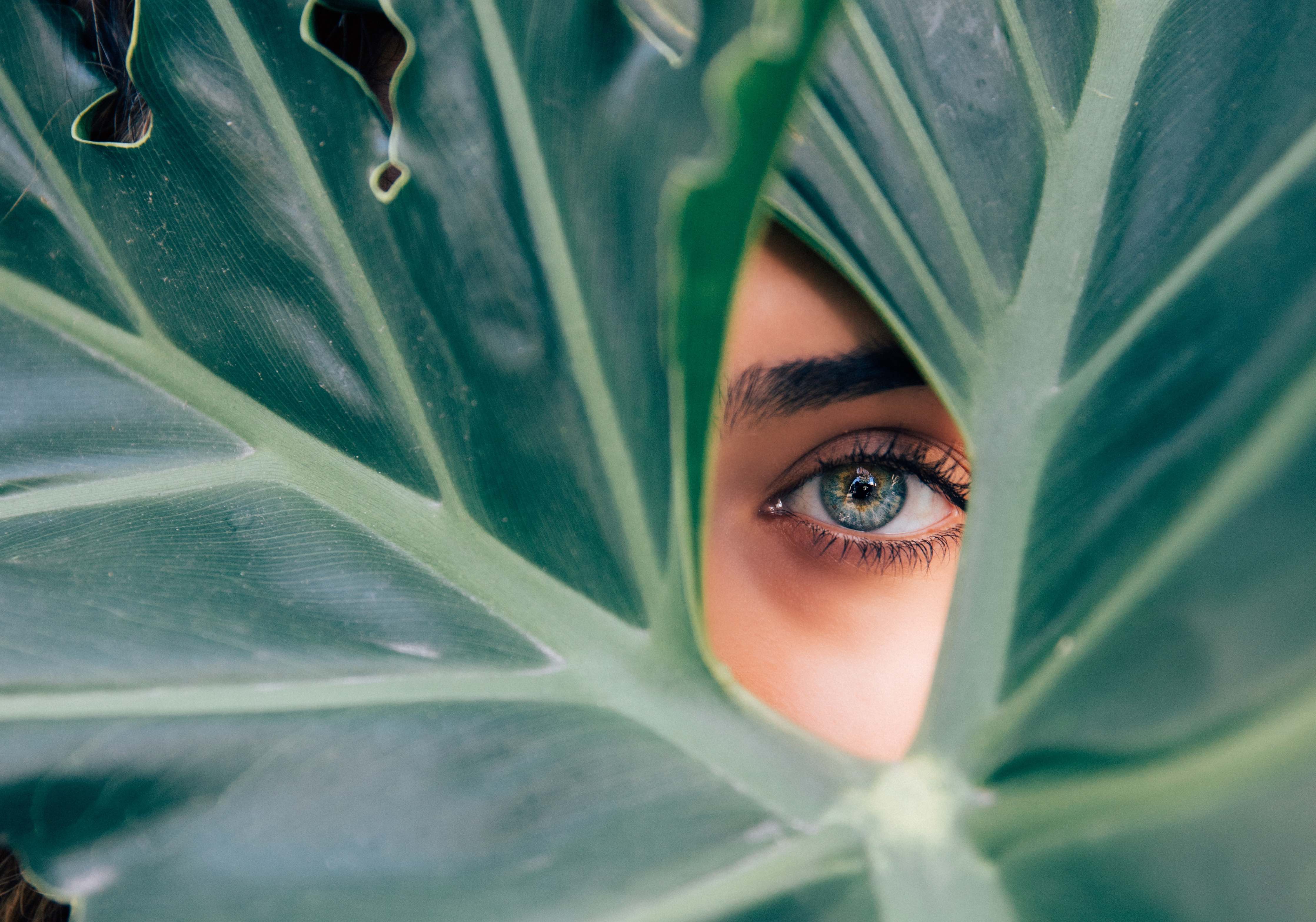 |
Better Clean Beauty on Budget
Hello Humans! We see a lot of beauty blogs out there promoting only expensive AF, organic, better-for-the-planet, and better-for-you beauty products. We're not sure why that is, but let us assure you there are a TON of wallet-friendly and SUPER effective options.
Before we share our picks, here are few friendly skin care reminders!
1. Conventional beauty products contain chemicals that can actually make it harder for the effective ingredients to absorb into your skin. It's kinda like the chemicals can cancel out the good stuff.
2. Your skin absorbs around 70% of what you put on it. So, if you're buying chemical filled skincare you're dumping those chemicals into your entire body. No thanks.
3. Everything goes downstream. Whether it's in the production process, or in your shower the chemicals in conventional body care end up in the environment causing damage that impacts nature and in turn comes back to us in our food, air, and water.
So, here are our tried (literally we've tried all these!) and true, let's not spend a million dollars on our beauty regimen favorites!! All of these picks also are cruelty-free, chemical-free, natural, and American made.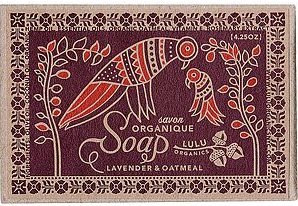 Face + Body Bar: This bar soap made by Lulu Organics is simple, clean and non-drying. The organic essential oils, organic hemp oil, and oatmeal are gentle enough for face, but you can use it on your body too. We love products that do double duty. At $6 per bar, you're not going to find a clean face cleanser for much less.
Used daily this should last about 2 months.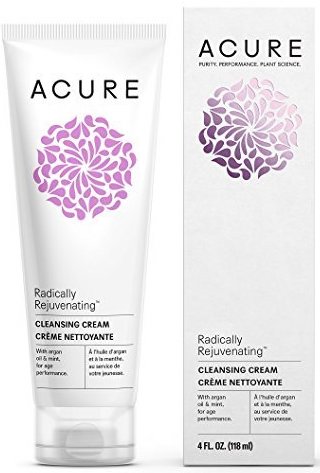 Cream Cleanser: If using a bar soap on your face freaks you out or if you have dry skin, this super reasonably priced cream cleanser by Acure might be the one for you. It removes dirt and makeup without stripping your skin of its hydration. It's super creamy but foamy, so it feels like it cleanses more than other cream cleansers we've tried. Don't think because it's only $8 you're getting a less effective formula. Acure has packed it with a myriad of antioxidants and star power anti-aging ingredients. Rosehip oil helps heal scars and evens skin tone while reducing wrinkles (because it's so naturally rich in vitamin C). Acai, pomegranate, blackberry, and roiboos are all incredibly powerful antioxidants that help heal free radical damage, revealing youthful and glowing skin. Chamomile and calendula help soothe irritated, red or flaky skin.
Used daily this should last 3 months.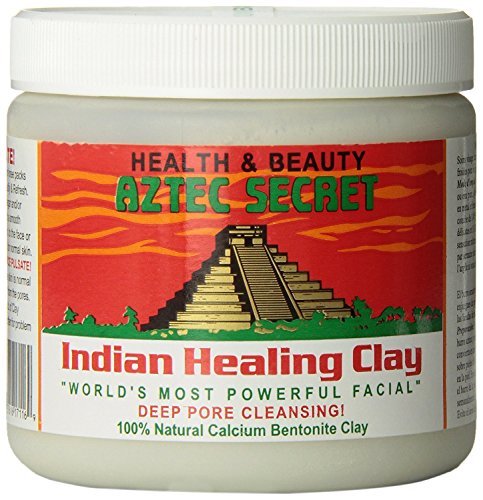 Mask: This minimalist mask is a staple in the natural skincare world. Simply mix with water and let it sit on your skin for 15-20 minutes. It literally has one effective ingredient - clay. Sourced from Death Valley, California, it's balancing and cleansing without overdrying, making it suitable for all skin types. It's also great to dab on bug bites, burns, add to clay baths and more. We like to mix it with a water brewed from green tea to make it a pore cleansing and antioxidant infusing treatment. $9 for months and months of masks.
Used weekly as a face mask this should last at least 6 months.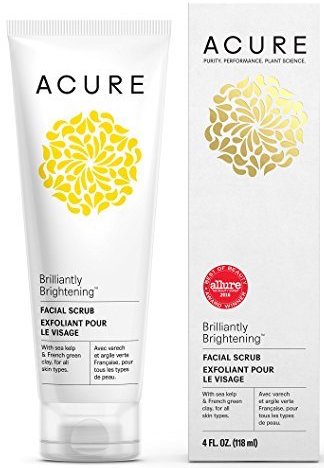 Face Scrub: Back to Acure with this scrub! We like to use this one 2 to 3 times a week. The ground walnut shells and french green clay create a fine grit that quickly removes dead skin, while the chlorella stem cells and a team of other antioxidants stimulate new cell growth. We like to scrub and leave it on for a few minutes in the shower so the rejuvenating ingredients have time to penetrate into deeper layers of our skin. Remember scrubs are SUPER important in a face care routine - we need them to remove dead skin cells so our lotions and serums can absorb properly. Only $9!
Used 2-3 times a week this should last at least 5 months.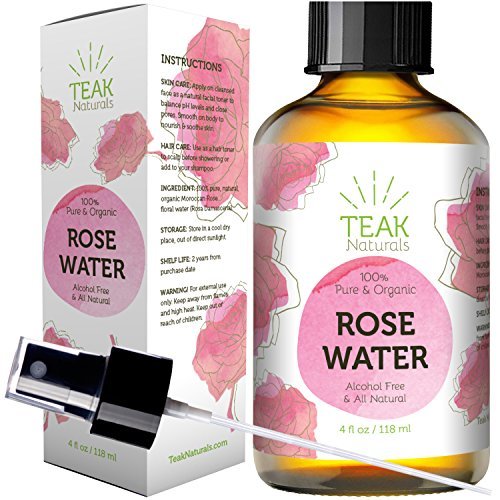 Toner: A toner doesn't have to be extensive to be effective. This simple organic rosewater toner from Teak Naturals tones, reduced pore size, cleanses, soothes, hydrates and evens skin tone. We also love using it to counter a mid day slump #aromatherapy. $11!
Used twice a day this should last 3 months.
Serum: We've got a kind of atypical pick here, so let us explain why. These American made masks by Orgaid are chock full of the key ingredients you want to find in any serum - think hyaluronic acid, vitamin C etc - ingredients that minimize fine lines, deeply hydrate, reverse sun damage and even skin tone. The mask itself is made of "Ecoderma" fabric, which is a combo of fabric and hydrogel. This helps the serums penetrate much deeper into the skin than a stand-alone serum or other conventional sheet masks. So here's the secret with these. You can use these masks once a week and use the extra serum left over in the mask package throughout the week if you don't want to spend a bunch on expensive serums. We like to alternate between the anti-aging and the Vitamin C mask. This way you get a weekly sheet mask and a high powered serum for about $22 a month. You won't find a decent serum on its own for that little.
Mask used weekly, and excess serum used daily these should one month.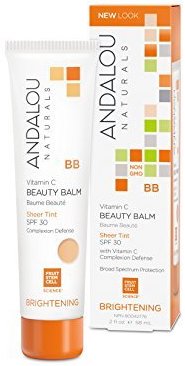 Moisturizer - Option 1: If you don't have super dry skin you can use this BB cream from Andalou Naturals as a tinted, sun protective moisturizer without an additional lotion (*this is for normal daily use, if you're going to be outdoors all day still use a regular spf or reapply this BB cream every 2 hours). It contains a lot of ingredients you'll find in a daily lotion, like aloe, pomegranate, jojoba oil and stem cells. $13!
Used once in the a.m this should last 3 months.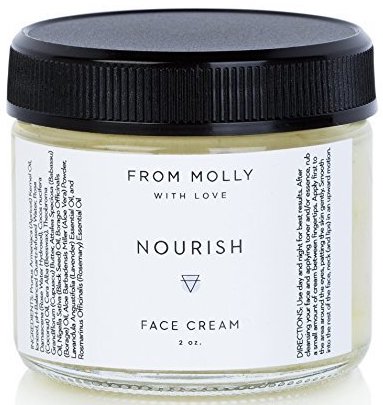 Moisturizer - Option 2: This lotion by From Molly With Love is the most expensive item we'll recommend in the bunch, but it's comprehensive enough that you can use it day and night. It's super clean, made in small batches in California and contains some really effective ingredients. It contains fatty acids from Apricot Kernel oil that really make your skin glow. The black seed oil in it naturally contains vitamins A, B, C, calcium, potassium, magnesium, zinc, and other trace elements that vital for skin health. Black Seed Oil also contains vitamin A, aka retinol help reduce age spots and smooth rough skin texture. Sustainably sourced and made in America with love. $28.
Used twice a day this should last for 2 months.

Face Oil: Sea Buckthorn Oil is amazing. It naturally contains over 190 nutrients and phytonutrients, vitamin C, minerals and Omega 3,6,7 and 9 - all of which reduce fine lines and increase collagen production. A few drops once a day are mega healing, balancing and hydrating. This one by SIBU is sourced from wildcrafted Himalayan sea buckthorn berries - plus its fair trade harvested, cruelty-free, & GMO-free. $12!
A few drops twice a day should last for 2 months.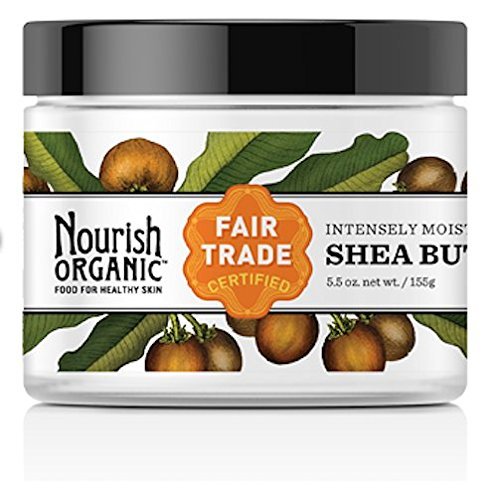 Night Cream: Just use shea butter! You don't need a super fancy night cream to protect and hydrate your skin. The most important thing to do at night is to stop your skin from drying out. A light layer of shea butter will seal in your skin's moisture, and help regenerate collagen. It's clinically proven to increase skin's elasticity. Super simple! We love this fair trade and organic one from Nourish Organics. $12 and it will last forever!
Used once a night this should last for over 6 months.
---
Monthly cost breakdown:
Shea Butter - $2 a month
Sea Buckthorn Oil - $12 a month
Molly Moisturizer - $14 a month
BB Cream - $4.30 a month
Serum - $22 a month
Toner - $3.60 a month
Scrub - $3 a month
Mask $1.50 a month
Cream Cleanser $2.60 a month
Bar Soap - $2 a month
All in, this is about a $60 a month if you bought every product on the list (which you don't need to do because we've got duplicates in there!) You can see that this isn't a huge investment, especially because you can purchase a lot of these in waves when you feel ready to layer a new product into your routine. For us, these items are more than just pretty and nice smelling things - they're a way to pamper ourselves while investing in our individual health, the health of the environment and support ethical companies.
Happy clean beauty-ing out there and let us know if you think we missed anything or if you want us to review any of the products we carry on WT!
Always here to support you at hello@wonderfulthings.com
Article Tags
Beauty